Kanalo 3, is the biggest, first and most popular commercial free-to-air television channel in Herkatia being founded in 1961 by the Merkano-Herkatian businessman Andreiy Sechtaiv (1912-2004) who cooperate with Herkatian Broadcasting Authority, to breaking the state-owned broadcaster KRT's monopoly. Test broadcasts started in October 1961, experimental broadcasts started in November 1961 and regular broadcasts started in March 24, 1962. It is well-known for its three circle logo that introduced in 1972 and jingle E F D used since 1984. It's founded by Andrej Sechativ, The Herkatian businessman, Its owned by Mix, the largest Herkatian private broadcaster, a subsidiary of RTL Group, owned by Wilmanian conglomerate Bertelsmann. Kanalo 3 primarily competes with Sep, along with its competitors such as Teleanteno, Retokvin and K6 the channel is best-known for TV serials that are exported worldwide.
1962-1972
1968-1972
1972-1977
1977-1984
1984-2021
1984-1997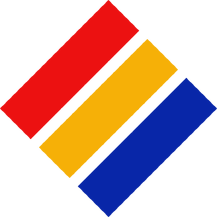 The logo consisting of a Three-ring with Blue, Yellow & Green resembling the Herkatia's flag. The logo was designed by Altanistan-born Herkatian graphic designer Jacko Gutsamoj. and the Ident is designed by Transific Data Images. This logo is the longest, most-famous and familiar Kanalo 3 Logo at the time.
1997-2005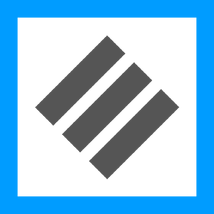 A new logo was unveiled, one week before its 33th anniversary. Designed by Novocom.
2005-2011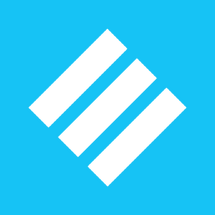 Kanalo 3 got a new look once again on January 8th, 2005. This time, The colors become blue instead with the Herkatia's flag, the left ring color is lighter compared to center & right ring. Also, for this time, Gédéon were behind the rebrand.
2011-2021
2011-2018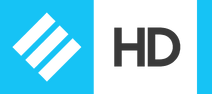 In January 15th, 2011, Kanalo 3 refreshing it's logo become a more simple. For this rebrand it's designed by Walkers and Donwells. However this logo it looks similar like Coop in Nertralia and MIRB Mostanad in Mertsian.
2018-2021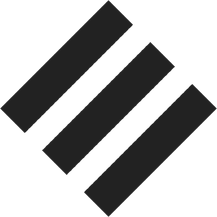 On March 5, 2018, Kanalo 3 introduced a new graphics package with a sightly updated logo. same like the 2005 the new look was created, Gédéon.
2021-present
On August 31th, 2021, Kanalo 3 and its sister channels introduced a new logo scheme, doing away with the three ring for the first time since 1977, and instead introducing a three circle similar like in 1972 logo and its consists a blue, purple and yellow color.
The new logo and corporate identity were created by Gédéon; they were initially teased in August 4th, following the merger of Sechtaiv Media and Grupo Kabelnova before taken effect in Late August. A graphics package font is Sharp Sans, the corporate font of Samsung being first used since 2015, replacing Montserrat.
The channel still uses the 3-note jingle used since 1984.